Revolutionise your office coffee
As a local and family-owned corporate coffee business in Perth, we are passionate about providing our Familia with exceptional coffee services.
With our corporate coffee solutions, you'll be able to experience the premium coffee blends that we pride ourselves on, freshly roasted for you to enjoy from the comfort of your office space. We supply some of the best automatic office coffee machines on the market, ensuring that your team can enjoy their preferred drink at any time of the day.
Whether you're looking to fuel up for a long day of meetings or just need a quick pick-me-up, we've got you covered. Let us help you elevate your corporate coffee experience today!
AUTOMATIC COFFEE MACHINES
Looking for an automatic coffee machine supplier for your Perth office or corporate space? Cuppa Cartel has you covered.
We can supply a range of Dr Coffee automatic coffee machines for lease or purchase to suit your needs.
Plus, with our hassle-free Valet service, you can enjoy ongoing maintenance and support for your coffee machine.
Choose Cuppa Cartel for the ultimate office coffee machine solutions.
OUR COFFEE MACHINES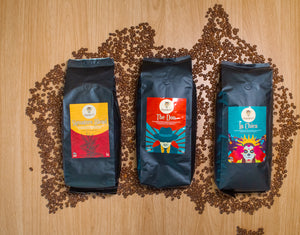 FRESH COFFEE BLENDS
At Cuppa Cartel, we're passionate about supplying the finest coffee blends to Perth offices. Our beans are sourced from the hills of South America, coastal plains of Central America, and highlands of East Africa, ensuring a unique and exciting taste experience with every cup.
Each blend is carefully crafted to offer a distinct flavour profile, with a focus on bold and rich flavours that are sure to satisfy even the most discerning coffee lovers.
DISCOVER OUR BLENDS
Premium Valet Coffee Services
Looking for a hassle-free coffee solution for your Perth office? Cuppa Cartel's premium "Valet" corporate coffee services have got you covered.
We will ensure that:
Your coffee machines are always in top shape
Your coffee supplies are fully stocked
Your team is always fueled and ready to go!
Say goodbye to the headache of managing your office coffee needs.